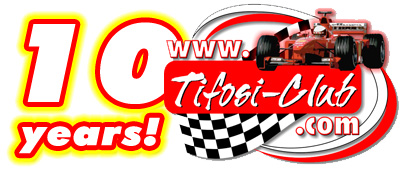 The history of Tifosi Club!


Throughout the last 10 years , Tifosi Club has had the opportunity to publish many greater writers. You will find on this page a series of articles we've pulled out of our archives.

From November 21st until November 30th, we'll publish everyday a new article taken from our 10 years archive! Come see us every day to make sure you dont miss any!






Over the years, Tifosi Club as we know it today has had a few facelifts. Since we've been known as tifosi-club.com, we've gone through four different web designs....